Rotational Atherectomy
---
What is it?

Rotational atherectomy is a highly specialised catheterization procedure to remove plaque within a blocked or narrowed artery due to a large amount of calcium build up. This is usually performed when balloon angioplasty is not possible or suitable to open up a blocked artery. Rotational atherectomy uses a revolving instrument called a Rotablator to break up calcified plaque clogging a coronary artery in order to restore blood flow to the heart. I offer this service as part of complex coronary intervention to suitable patients.
How it works?

Rotational atherectomy involves navigating a catheter fitted with a Rotablator device (diamond coated burr) through the site of the blockage, where it gently pulverizes the blockage into tiny particles that can pass safely through the bloodstream (particles smaller than red blood cells). Angioplasty and stenting are often performed after rotational atherectomy to improve the results and prevent the artery from re-narrowing.
Why it's done
As you age your arteries can become clogged from build up of cholesterol plaques and calcium reducing blood flow to heart muscle. This narrowing of the arteries can cause a number of serious heart problems, including:
Chest pain (angina) or shortness of breath not controlled with medication
Heart attack
Rotational atherectomy to clear (or debulk) a narrowing artery facilitates balloon angioplasty and stent placement. The procedure can also be used to treat narrowing in the arteries that supply your limbs.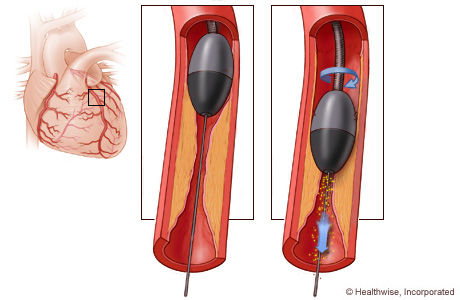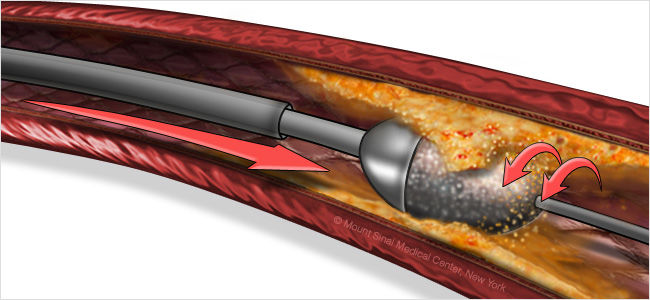 Who Should Perform Rotational Atherectomy?
Extensive training is crucial to the safe implementation of rotational atherectomy. Not all cardiologists can or should be performing this procedure. Watching this procedure is NOT the same as doing it with ones own hands. Being trained by some of Australia's most experience interventional cardiologists with rotablator. I have obtained a high level of practical expertise in this technique.
Always check the credentials and competency of any cardiologist performing this highly specialised procedure.
Shockwave Lithotripsy
---
Shockwave is a novel technique based on an established treatment strategy for renal calculi, in which multiple lithotripsy emitters mounted on a balloon catheter deliver localised pulsatile sonic pressure waves to circumferentially modify vascular calcium altering vessel compliance while maintaining the integrity of the fibro-elastic components of the vessel wall.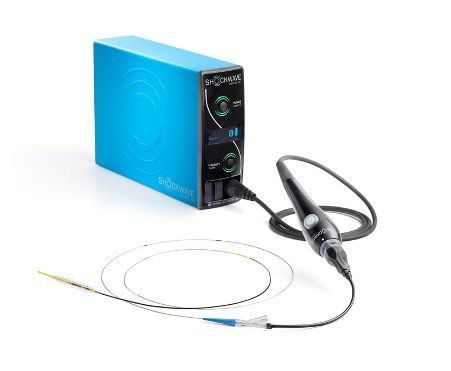 Shockwave use in heavily calcified coronary disease (calcium evident either side of coronary lumen on angiography)
Resistant to balloon inflation (semi-compliant, non-compliant and OPN).

Greater than 270 degrees of circumferential calcium confirmed on IVUS
Where sequential rotational atherectomy has failed to adequately modify the calcium to allow stent expansion
Underexpanded stents implanted in severely calcified lesions
Where rotational atherectomy is contraindicated
Shockwave use in heavily calcified peripheral artery disease involving iliac, femoral, popliteal, infra-popliteal, mesenteric, celiac or renal arteries
Resistant to balloon inflation

Delivery of transfemoral delivery systems e.g. TAVI
Coronary artery IVL balloon catheters are rapid exchange available in 2.5 to 4.0 mm diameters and 12 mm in length and have 2 emitters. Peripheral IVL balloon catheters are over-the-wire balloon ranging from 3.5 to 7.0 mm diameter (0.5-mm increments) and 60 mm in length and have 4 or 5 emitters.